Education
Galen Trimester Courses: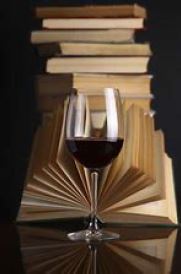 Har-El offers Adult Jewish Education and Learning through virtual courses which are held through Zoom presentations on the second and fourth Wednesday of each month at 3:30 PM unless announced otherwise. On the second Wednesday, we have a speaker with a presentation on a timely topic of Jewish and general interest. On the fourth Wednesday, we will enjoy a review and discussion of a timely film that relates to Jews and Judaism.
Our program of Adult Jewish Education is planned by our Galen Trimester Advisory Committee which welcomes ideas and suggestions. Speakers have come to Har-El from colleges, universities, theological seminaries and rabbinical seminaries throughout Southern California as well as the Midwest and the South. For the last three years, Galen Courses have expanded to "Stepping Out" courses. These field trips have included visits to the Armenian Orthodox Church, the Islamic Mosque, the Greek Orthodox Church, a special exhibit of the work of Arthur Szyk at the Palm Springs Air Museum and private tours of exhibits at the Palm Springs Art Museum and The Galen, Palm Desert as well as the Planetarium at the Rancho Mirage Public Library. 
Borns Lecture Series:
This annual educational program is offered several times a year and is sponsored by the Robert Borns Family. In March, 2019 Dr. Joshua Holo, Dean,Hebrew Union College-Jewish Institute of Religion, Los Angeles, CA gave a lecture at Friday evening services followed by a reception and a Shabbat luncheon. 
Dr. Harold Linstone Lecture Series:
During the months of January, February and March we have a guest speaker who presents a lecture on a topic of Jewish interest. The Linstone Series is in memory of Dr. Harold Linstone, who chaired the Shabbat Eve Lecture Series for Har-El for several years. The lectures are given by qualified scholars and relate to contemporary Jewish and general interests and concerns. The Series is chaired and sponsored by Clark Linstone of Pasadena, CA, one of Dr. Linstone's two sons. In Winter 2020, the Director of the Jewish Museum of Berlin, was the presenter.
Shabbat Morning Torah Study and Discussion:
Every Saturday morning at 11:00 AM, Har-El invites its members and all other interested people to join in a review of the weekly Torah Portion with study and discussion. Rabbi Zionts leads the group and challenges everyone with questions exploring the meaning of the text and narrative. The Torah Study and Discussion session is open and we encourage people to come and share their ideas with us. Offered on Zoom.