GUEST: Alan Potash, Jewish Federation of the Desert,
Chief Executive Officer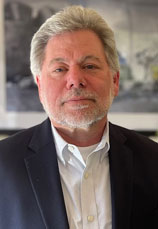 As the CEO for the Jewish Federation of the Desert, one of my key interests is learning as much as possible about the community. Then, use my resources to bring together as many parts of the community as possible. One of the four main values and goals of the Jewish Federation of the Desert is to strengthen the community.
     The greater Palm Springs area is unique in the way the parts come together. When I first learned about the Jewish community in the Valley, I made a social faux pas. I introduced someone from Ranch Mirage to another person and I said they are from Palm Springs. The person I was making the introduction for jumped in and said, "I am not from Palm Springs. I am from Rancho Mirage." I couldn't understand why this person reacted the way he did, And, as I am going on almost two years, I am beginning to understand why this person made the comment he did.
        What I have learned is that the eleven communities that make up the Coachella Valley all have their own identity and culture. It is not always possible to understand how they can be so different. With the help of the Federation's PR person, Jeff Hocker, we started a podcast called "Getting to Know You." The purpose of the podcast is for me to learn about the leaders in the community. 
        The cross section of leaders we have interviewed so far has given me greater insight into the history, culture and identity of the area. I must say, on the one hand, that  most people don't have a clue as to what the Federation does. It isn't out of ignorance that they don't understand what the Federation does—it is because, in my opinion, the Federation is one of the best kept secrets of the Coachella Valley—and I want to change that. 
  To be added to the Jewish Federation mailing list email list call: 760-324-4737